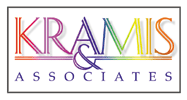 Corporate Overview
Our company woman owned business and goal is to provide the best, most cost effective consulting services available any where in the world. We have significant experience in accounting and technology solution consulting including: full service accounting services, Internet strategy planning, web design and development. Our News section contains the latest information about our offerings. The Contacts section provides information necessary to reach us.
CEO Message
I'd like to personally welcome you to our web site. I anticipate that you will be able to find all the information that you need to make the decision to utilize Kramis & Associates as a partner in your company's success. Our team has over 30 years of Accounting and IT experience. We are excited to partner with you for your success.
- Mary Beth Kramis, President and CEO
Mission Statement
Customer Satisfaction by Design is our motto. Business success isn't simply about how good a company looks, it is about improving information delivery to customers, employees, and shareholders. The result: Complete customer satisfaction.
Company Background
We have been developing our skills and successes by partnering with major corporations for over 20 years. Working with companies like AT&T, NCR, J.R. Simplot, Albertsons, H.E.B., Texaco, Continental Airlines, Texas Instruments, Texas Department of Public Safety, Furr's, 50-Off Stores, Frost Bank, USAA, Brookshires, Broadway Department Stores and many others. Delivery of state of the art solutions has always been our number one objective. Now, we want to partner with you.

Contact Information

Contact Name
Kramis & Associates
Keith A. Kramis, Vice President
Microsoft Certified Systems Engineer
6742 Lendell Drive
San Antonio, TX 78249
Community Service Sponsor of: DailyBibleReading.us and ShilohYRC.com
Mary Beth Kramis, President and CEO
Email: keith@kramis.com
Phone: (210) 694-0110
Fax: (210) 877-0707

Contact us using our on-line form.


Main Departments
Provide a brief description of each department listed here.

Customer Service
Customer Services
6742 Lendell Drive
San Antonio, TX 78249

Email: Service@kramis.com
Phone: (210) 694-0110
Fax: (210) 877-0707

Sales
Sales
6742 Lendell Drive
San Antonio, TX 78249

Email: Sales@kramis.com
Phone: (210) 694-0110
Fax: (210) 877-0707



R & D
Research & Development
6742 Lendell Drive
San Antonio, TX 78249

Email: rd@kramis.com
Phone: (210) 694-0110
Fax: (210) 877-0707
HR
Human Resources
6742 Lendell Drive
San Antonio, TX 78249

Email: HR@kramis.com
Phone: (210) 694-0110
Fax: (210) 877-0707